Hi guys, have a problem with fsock. Many ext show this error in ACP:
Code: Select all
The operation cannot be completed because the fsock functions have been disabled or the server is not available.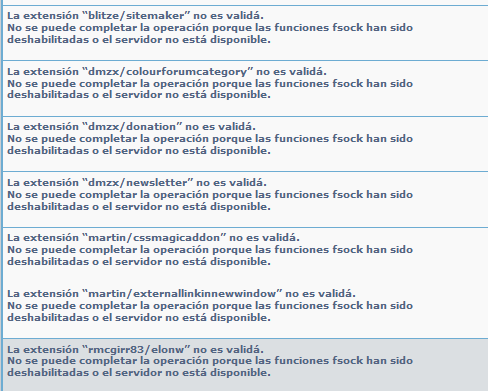 Talk to hosting and said me that all was working fine.
Nothing changed before. Tested with other php versions...
Working monday fine on phpBB 3.3.4
Any suggest to fix this issue?
Thanks in advance